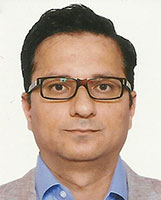 Gautam Bhagat
Managing Director
With over 23 years of experience in business operations, business development, supply chain management and key account management across India, Middle East, Far East, Canada, Central Asian Republics, Caucus, Europe and Africa, Gautam has consistently excelled in scaling businesses. He enjoys challenging, entrepreneurial tasks, having been associated with new ventures early on in his career. He has developed a strong acumen to lead and manage teams for excelling in performance and service delivery with demonstrated abilities in strategic planning and execution. Gautam has an EMBA (INSEAD), M.Sc. International Business (UK), MIBM, LL.B., PGDMS, DEIM and DMS.
An avid traveller who has been to every continent, Gautam enjoys exploring new places and cultures. He also engages in continuous professional development and learning.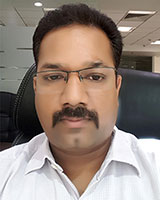 Gajendra Kumar Gupta
General Director
An Engineering graduate with a Masters in International Business, Gajendra has over 20 years experience in the logistics industry. He has handled project shipments, break bulk and ODCs along with sales, marketing and operations. His forte is partner and client relationships with excellent negotiation and project management skills. He has vast knowledge of the Russian and CIS markets both in outbound and inbound cargo.
Outside work, he enjoys spending time with his family and going on nature trails – trekking, hiking, camping.